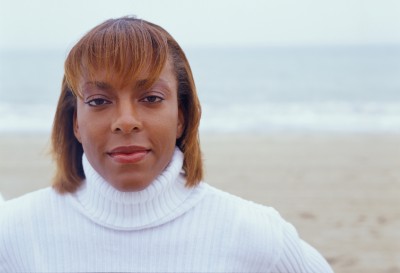 Alcohol and Drug Services
Gateways is dedicated to providing effective treatment to individuals whose substance use is interfering with their personal safety, career achievements and healthy family communication.
Intensive Outpatient

Intensive Outpatient consists of nine hours of group therapy per week (three hours for three days). To ensure success, patients are expected to complete all Intensive Outpatient sessions. Gateways tailors all treatment to the patient's specific needs. When starting Intensive Outpatient, each patient will receive a one-on-one session with their assigned provider to develop their individual treatment plan. This plan will guide the patient's treatment at Gateways.
Outpatient
Based on their initial assessment and individual needs, patients may enter directly into Outpatient. Once patients successfully complete Intensive Outpatient, they transition to Outpatient treatment. Patients are expected to attend weekly and/or monthly continuing care groups.
Individual Counseling

Outpatient Counseling consists of one-on-one counseling sessions with a licensed/certified counselor. Counseling is individualized and addresses the patient's specific identified needs. The patient and provider work together to schedule sessions.
Medication Assisted Treatment (MAT)
Medication Assisted Treatment helps patients cope with an addiction to prescription drugs/heroin (opioids). Our medical and treatment teams provide medication in combination with counseling (outpatient and/or intensive outpatient) that comprehensively addresses all aspects of opioid dependence. Gateways utilizes Suboxone and Vivitrol as part of MAT services.
New patients first undergo an assessment for opioid dependency and physical examination by a primary care physician (including recent lab results) to determine if the patient is eligible for MAT. Medication will not be prescribed without the patient being involved in treatment.
Learn more about Medication Assisted Treatment Program (PDF)
Questions about Suboxone, Vivitrol, and how they work? Visit our Frequently Asked Questions.
Learn more about Alcohol and Drug Services (PDF)

Contact Information
Walnut Hills: 2621 Victory Parkway, Cincinnati, Ohio 45206, 513-861-0035
Western Hills:  4966 Glenway Ave. Suite 205 Cincinnati, Ohio 45238, 513-684-7977
If in need from 5:00 p.m. - 9:00 a.m.: call the 513-281-CARE 24/7 hotline.
For emergencies: Call 911
For more information about Gateways, please email info@gatewaysrecovery.com.
The path to recovery starts with the first step.  Please contact Gateways today.